Who are Gilpin Travel?
Gilpin Travel offers UBT members the very best personal service and the latest in travel booking technology. Not only do they have exclusive deals for members on a number of airlines, they also support the community with a contribution from every booking! Gilpin have great discounts across a number of travel suppliers for all UBT members. They are an award winning, privately owned travel management company and UBT is their premium account! The Gilpin Travel online booking Tool allows you to book your rental car, a hotel if needed and your flights at the same time.
Gilpin Travel believe that their clients are unique - so their services are tailored to suit the needs of you, your business and your brand. They pride themselves on taking the time to get to know you and making sure that your personal and corporate travel requirements are the perfect fit, "clients trust our judgement to do what is in their best interests.""
Get in touch to book today!
Gilpin Travel have a dedicated consulting team ready to support you.
Why Book with Gilpin?
Discounts available on all major full service airlines that fly into New Zealand
All airline bookings from Gilpin provide a rebate back to the community
A Personal Service and Dedicated Team
24/7 emergency cover worldwide
They are long-haul & Trans-Tasman specialists
Ability to book accommodation, rental cars and flights in one package
They provide Group travel services
Provide an Online Booking Tool - Coming later 2016
Travel In Style With Our Partners
Check out the video to find out more about the team at Gilpin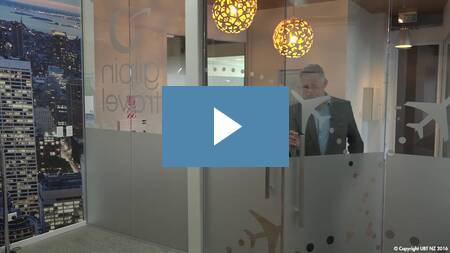 Our Service Guarantee
All Tasman and Long-haul flight bookings at discounted rates for members.
Local after hours assistance - available through 0800 UBT TVL (0800 828 885).
Pre seating, airpoints bookings, frequent flier references and all service requirements provided.
UATP Travel card payment for all Air NZ and All other travel expenses will be billed in a consolidated invoice to the business for payment 20th of the month following.
Most bookings through Gilpin are able to be held for 24 hours with no penalty.
Group travel bookings.
Focus on providing the best cost option and NOT trying to upsell you to more expensive trips.
Online Booking Tool customised to member's requirements allowing all domestic travel and rental car bookings to be managed online - meaning cheaper and quicker travel! - Coming later 2016.
Fully operating during business hours 7:30 a.m. - 5:30 p.m.
Transparent booking fee structure - see below
Loyalty system compatible.

Now you can book your car rental and accomodation together!
Ability to book flights at the same time with accommodation
$5 booking fee (online bookings)
Will link to mobile travel apps
Changes to dates change ALL bookings - rental car, accommodation etc..
Back up Thrifty option if out of stock
Booking Fees

Car booking only via online booking tool $5.
Car booking only via consultant $10.
Car and flight (and accommodation if required) booking shorthaul via online booking tool $8.50
Car and flight (and accommodation if required) booking shorthaul via consultant $13.50.
Change fee (post ticketing) shorthaul $8.50.
Change fee (post ticketing) longhaul $50.
Longhaul service fee $150.
After hours fee (non-emergency) $50.
Customer Reviews
Other UBT Websites